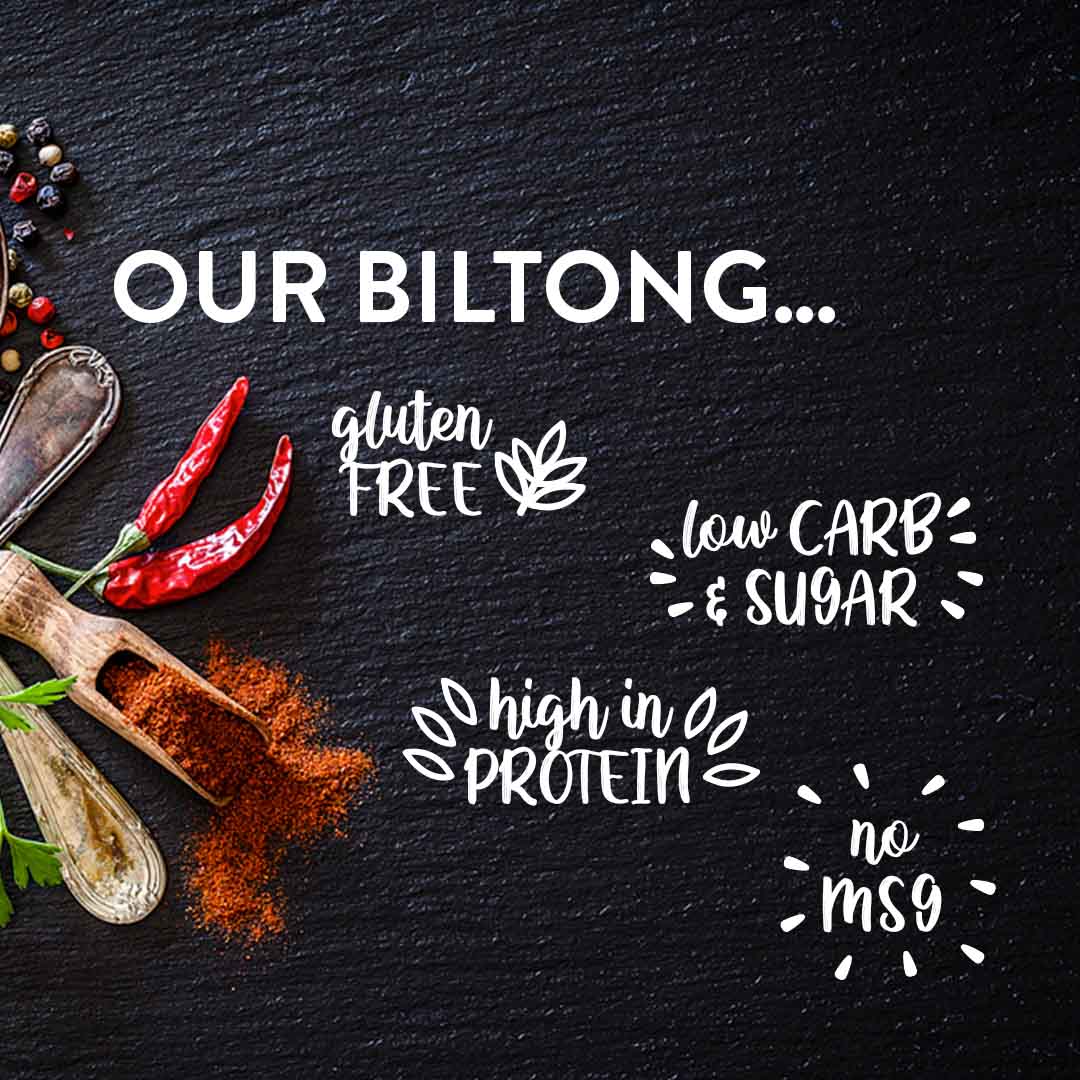 Shop Now
What is Biltong?
Biltong is delicious cured steak, flavoured with vinegar and spices and slow dried for three days
Made from premium certified grass-fed UK beef, its leaner, more nutritious and much tastier than beef jerky
High Protein (54%)
Low Fat Carb & Sugar
Grass Fed Beef
No MSG Ever
Build Your Box
Choose from our 9 flavours and build your biltong box
Choose a plan
Sign up for a subscription and choose your delivery frequency
We deliver
Tracked UK shipping. Delivered to your doorstep
400 YEARS IN THE MAKING
Settlers began to preserve meat with vinegar and salt in Southern Africa 400 years ago.
m-eat! takes this centuries-old tradition to the next level by always tenderising our meat before drying – so our biltong is always soft and tender.
FLAVOUR. DELIVERED.
Spice traders enhanced biltong with coriander, ground pepper and chilli.
These ingredients have antibacterial properties and produce a flavour range packed with punch.
We never make m-eat! biltong for a long shelf life – so its always flavoursome and soft and never over-dried.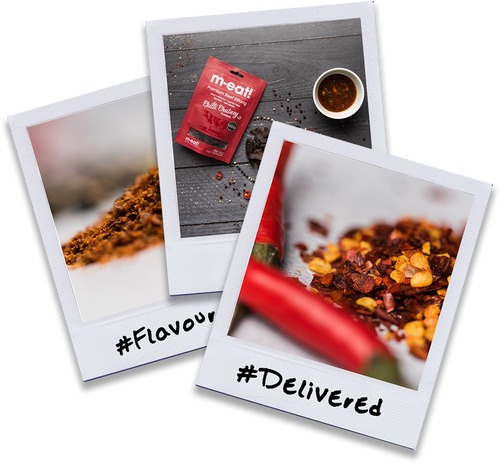 No Bull!
We never compromise on using great ingredients. m-eat! always uses grass-fed beef from certified UK farms.
Everything is made in-house and we operate full traceability from farm to packet.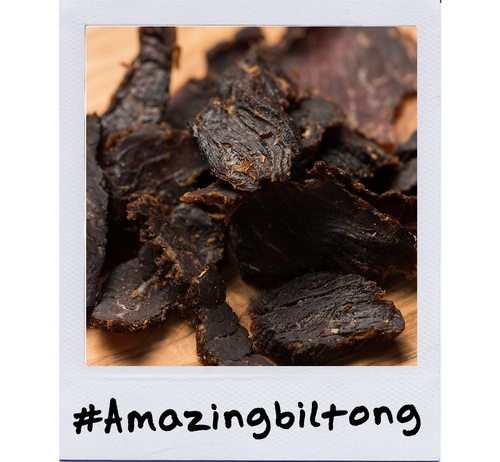 What our fans say
"By far, hands down the most delicious biltong you'll ever have"
"Lean yet juicy, the perfect post workout snack"
"great taste and quality. perfect snack for those who have an active lifestyle"