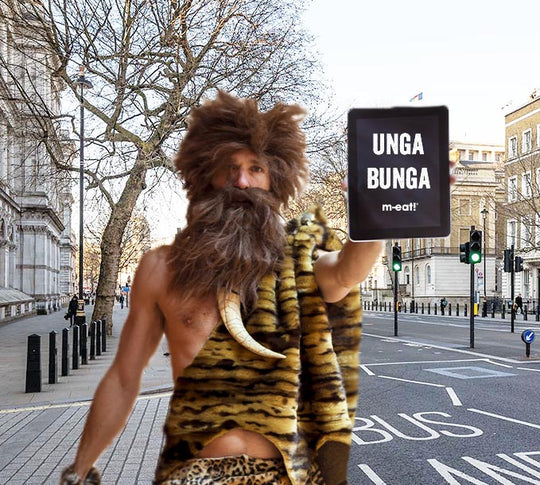 Just as we were beginning to settle into our hermit life the government has announced a plan of action for getting us out of it. Whilst we start to dust off cobwebs, coax ourselves out of pyjamas and prepare to face strangers (remember them?) again here is M-EAT!'s very own hand-picked list of inspirational podcasts to bring us all out of hibernation. We think they will go some way in helping you out of lockdown.
For travel
We love Armchair Explorer hosted by award-winning travel writer and photographer Aaron Millar. With a different guest each week discussing their adventures in the Annapurna circuit in The Himalayas to gorilla trekking in Rwanda the Armchair Explorer is absolute escapism. Tear open your favourite M-EAT! biltong, pop on your headphones and drift away on an adventure with some of the greatest digital nomads of our time.
For music
Online music magazine Resident Advisor hosts the brilliant RA Podcast to discuss a whole range of music-related topics discussed with artists, labels and promoters working to shape the industry. With government guidelines permitting us unlimited exercise we wouldn't feel right not sharing our love of this podcast with you. Use it as an accompanying track for all that activity. Just don't forget to fuel-up with your M-EAT! biltong afterwards.
For food and drink
Desert Island Dishes is the one if you're a food and drink enthusiast. We threw this one in purely for its backlog. Hosted by the wonderful chef Margie Nomura who's welcomed a string of starry names such as Nadiya Hussain, Joe Wicks and Michelin-starred chef Marcus Wareing the podcast is an absolute diamond. Nomura takes her guests through seven dishes that shaped their lives. Listen to it over and over again for roaring laughs, brutal honesty and the love of glorious food.
For comedy
Hip Hop Saved My Life is the comedy podcast by the infinitely funny Romesh Ranganathan. It's as hilarious as you might expect but with equally magnificent guests baring their souls. Riz Ahmed, Jaguar Skills and Dynamo are past guests. Currently guests join via Zoom without losing any of its merriment. It's sure to have you laughing all the way through each episode.
For culture
Culture writers for The New York Times Wesley Morris and Jenna Wortham hosts the brilliant Still Processing podcasts, from across the pond, for all things modern culture. From breakfast cereal to JLo no topic is off limits. Expect Sex in the City type conversation filled with drama, tears and profound insights in to living in a big city.
Happy end of lockdown!